Since 1962, Cooperativa Frutta Castelbaldo has been promoting and protecting fruit and vegetables in an area between the provinces of Padua, Rovigo, Vicenza, Verona, Ferrara and Mantua.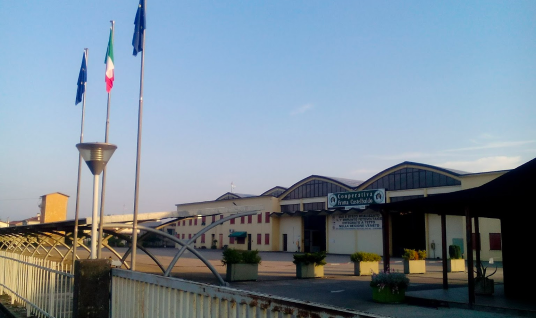 We want to be an expression of the entrepreneurial vitality of the area, while enhancing the production of our approximately 70 members. For this reason, we organise technical training meetings, we take part in major trade fairs and events in the sector and we design large fruit orchards, taking advantage of EU contributions.
In order to ensure the top-quality produce which distinguish the cooperative on the market, we have chosen to constantly support our members by providing timely technical assistance. Only the best fruits of the earth pass our selection process and obtain the "La frutta del Doge" label. We use state-of-the-art technology to ensure rapid, safe selection and improve storage capacity.
Convinced that quality must be closely linked to environmental protection, we have installed a photovoltaic system on the roof of our facility capable of producing a total of 500 kW; this ensures self-consumption for our cold storage plant.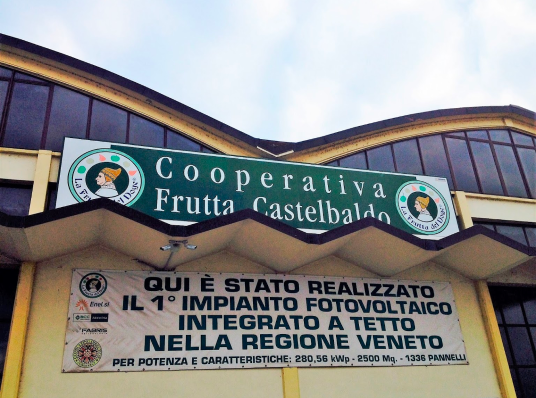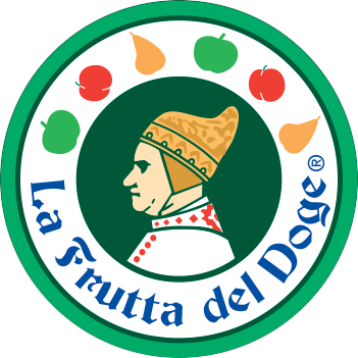 COOPERATIVA FRUTTA CASTELBALDO S.A.C.
35040 CASTELBALDO (PD) – Via Paiette, 7/D
Tel. 0425/546028
Fax 0425/57139
E-mail: amministrazione@cofruca.it
CF & P. IVA: IT 00211380282 – R.E.A. 92400
Follow us on
our social channels